Business Exit Strategies from Entrepreneurs and Angel Investors
This section includes testimonials from entrepreneurs and angel investors on the business exit strategy Exits used to successfully sell their technology company. We wish we could tell you about all the M&A advisory work our boutique tech investment bank has orchestrated, but unfortunately, many business exits are confidential and protected under strict Non-Disclosure Agreements.
Strategic Exits Partners is grateful for these complimentary words from our clients. Many of the testimonials confirm what we have learned about business exit strategy. For some, it is strictly a business exit deal, with little emotion. But for many, selling a tech company is a life-changing event. It usually puts enough money in the founder's bank account to where they can physically feel the financial stress lifting, allowing them to approach the family financial picture with positive and not desperate options.
It is why Strategic Exits Partners invests significant time and effort to understand not only the company and its technology, but also the founders and their motivations. A successful exit strategy is a plan that works best for all of these. That's why Strategic Exits persists with selling a tech company until a buyer is found and a business exit strategy is successful.
And it is not that it is easy to develop an exit strategy and execute it. Every transaction has its challenges and the transaction can often pivot on how those challenges are managed. We derive immense satisfaction from envisioning success and confronting the problems that could crater a transaction.
For young entrepreneurs, an exit provides the financing for the next tech business and the strength to refuse sub-optimal offers.
For every entrepreneur, it gives the opportunity to give back to the burgeoning tech community angel investments for the next cadre of entrepreneurs, as well as the mentorship that the exit experience provides.
For some business owners, it may only be about the money, but for many more it is the achievement of goals and the fulfillment of dreams. For Strategic Exits Partners, it is about helping these dreams become reality.
---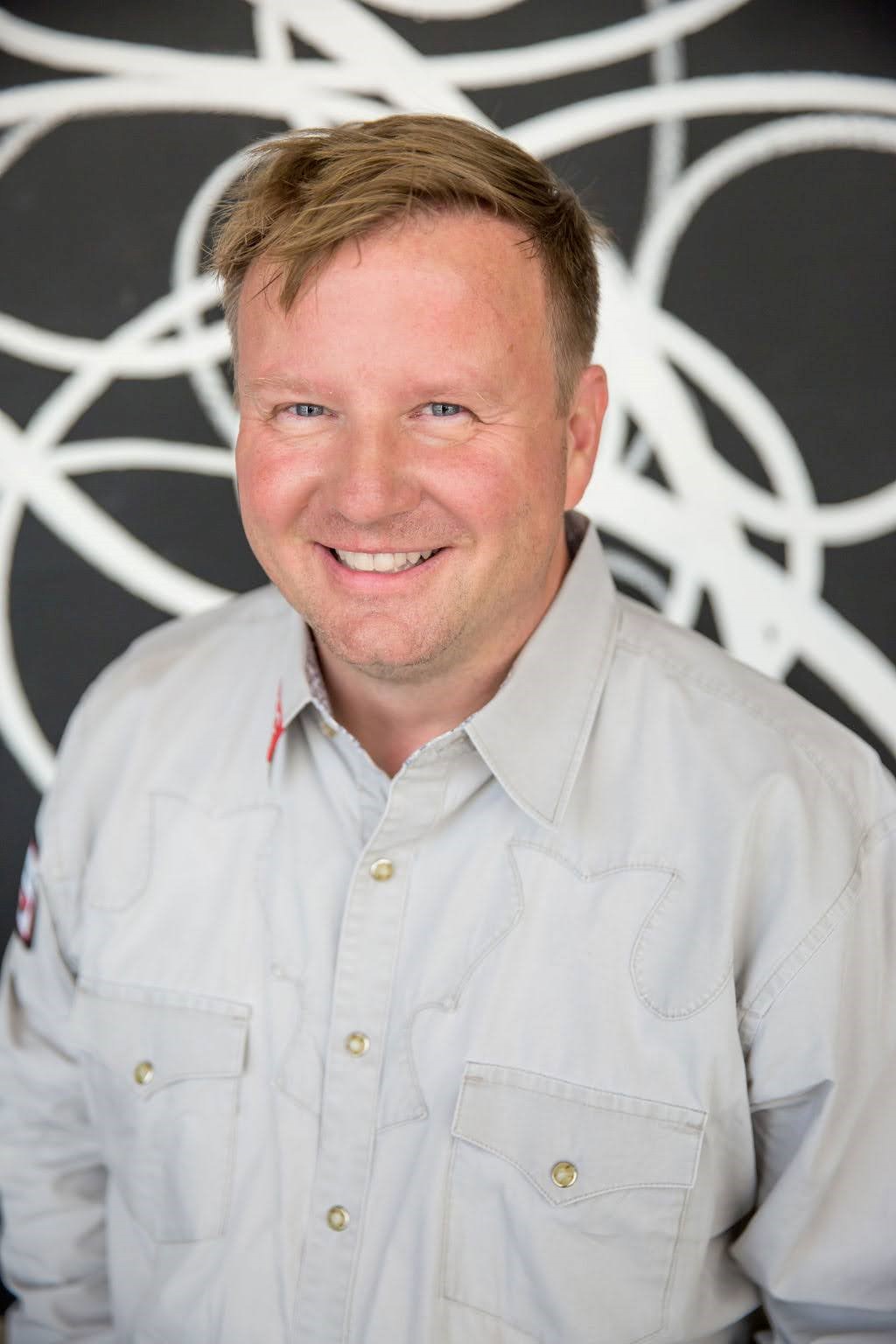 I founded Print Audit and grew it to become a leader in the managed print services industry. In 2018, a competitor started a roll-up of all the industry leaders. When they approached me, I engaged Strategic Exits to manage the exit process. Basil Peters read the opportunity well and negotiated the best deal.
Then it was up to David Rowat to bring the deal home. He did a phenomenal job of managing the due diligence and closing. The acquirer threw hundreds of requests for documentation at us. David took control of the process, organized my senior team, parcelled out the requests and followed up continuously. He even expedited action items from the acquiring team to keep the process moving. Quick response was key to getting the deal closed on time, and it wouldn't have happened without David's dedication.
Strategic Exits is a team of professional and experienced exit advisors. We highly recommend them.
John Macinnes, former CEO
---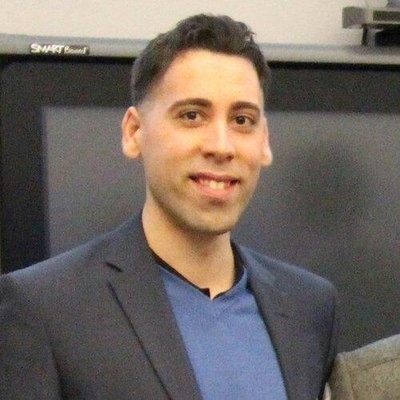 I'd like to thank the outstanding team at Strategic Exits, including Basil Peters and David Rowat, for their hard work and collaboration with the complex process of selling a Bitcoin / FinTech company. I'm the Founder and former CEO of Netcoins, a platform enabling anyone to buy Bitcoin online, in-person and across thousands of retail stores. Netcoins began as a startup from scratch – I built the product and performed sales and marketing in the evenings while still working full-time as an engineer during the day for the first little while, but I was then able to grow Netcoins into a thriving 24/7 company.
Netcoins reached a point of explosive and exponential growth after several years, which was an incredible and fun entrepreneurial journey, all while still a bootstrapped startup. Now with millions in sales, profitable, and transaction volumes doubling every month, the company faced a decision – raise outside capital, or sell to a larger company. I'd previously met Basil Peters at a conference (years before when I was a student) where he was speaking about the process of startup exits. I engaged Strategic Exits, and they found a venture capital group also knowledgeable about Bitcoin who could raise capital, acquire the company and take it public. The Exits team helped negotiate and navigate through the process, which included several industry firsts in the Bitcoin space including public financial audits, and Netcoins became the first crypto company of its kind to go public.
I look forward to working with Strategic Exits Partners again in the future and highly recommend them.
Michael Vogel, Founder and former CEO, Netcoins
---

"This is going to sound a little bit like a commercial for Basil so I'll apologize right now; but this deal worked out very well.
It was really the negotiation phase where having Basil as an M&A Advisor really helped in my case. I was able to just delegate a whole bunch of stuff to him so I didn't have to think about those details. It was very important to me to keep the business running and thriving – it was always a possibility that we just wouldn't sell, we would just carry on with the business, and I didn't want to do anything to jeopardize that possibility.
Basil came up with a number of creative ideas along the way that helped the transaction close successfully – and it just might not have if we hadn't gotten past some sticky points. Basil's done this a lot of times and I haven't; the experience he brought to bear was tremendously helpful.
In our case, this transaction involved an American company buying a Canadian company. Adding a cross-border purchase to the transaction only increased the complexity. Fortunately this is an area Basil had experience in, and that experience helped get us past some bumps.
When we first got together for lunch after the deal closed, it was the first chance we had to see each other since the closing. I said:
Basil that was [expletive deleted] amazing!
Before the transaction started, I knew what I wanted to get out of the exit. In the end not only did we hit the number I'd had in mind, Basil helped structure the deal in a way that allowed me to stay involved with the product. This structure was perhaps even more important to me than the money. The money's definitely nice, but I wanted to make sure the company went to a good home, and given a chance to do even greater things in the future."

"I want to thank you, Basil.
You probably don't realize the significance of the role you played in helping me, and other people on the team, think through a number of issues we might never found a solution to, or spun on for a long time.
I really appreciated the advice you gave us through the whole process, and would be delighted to work with you on something in the future."

"I am a member of the Frontier Fund and therefore was a shareholder in Pacinian through my membership in the fund.
What you probably haven't heard are a couple of other pieces of the story. About the same time, thoughtful investors, including yourself and Tom McKaskill – and maybe later John Houston – started developing this so-called 'early exit strategy'.
Basil Peters' first book, 'Early Exits' was probably my first introduction to this whole topic of exiting from a company much earlier than our tradition as angel investors of simply putting money in, helping companies grow, and sitting around and waiting for something to happen.
Basil made it clear to us in his book that there were more models for moving forward, for exiting, by helping our companies demonstrate the business model – then taking a much more active role in selling our portfolio companies.
I have to thank Basil for all the activity and effort he's contributed to this area. It really has changed the way most of us look at angel investing today.
Johnny (Humphreys) and Jim (Schlosser) agreed to travel from Spokane to Vancouver to attend The Exit Strategies Workshop. There's no doubt, (and I think Johnny would absolutely agree) that they went to Vancouver as skeptics and came home as believers that an early exit was the way to go. They then convinced the rest of the board to move forward – and frankly, the rest is history.
A lot of contributors made the Pacinian exit successful. Basil was a spark in the process through his book, Early Exits, through The Exits Workshop, and especially to Johnny during the M&A Coaching process."

Pacinian – Johnny Humphreys
"Attending The Exits Workshop heightened my awareness about how the exit should be under your own control, not something that just happens to you.
I have built several successful companies. Earlier in my career my thinking was you create value and something good will happen. You know, somebody will tap you on the shoulder and say "Gee, I really like what you have, and I'd pay you a premium for it."
This was quite a revelation to me. Realizing this isn't the way to sell a company – unless you want to wind up negotiating one-on-one in a bear hug with somebody telling you how much they love you while seeing how cheap they can buy the company.
Basil was very helpful as an Exit Coach, especially so with practicalities like the asking price. This is an issue that caused dissention among our board members. There was quite a difference of opinion.
He helped us clarify our thinking on the fact you must have an asking price if you are going to convince a potential buyer you're serious – you have to let them know what you're charging. It's a good way to avoid wasting each other's time. You don't want a potential buyer who is thinking they could to steal the company for greatly less than your asking price, and you don't want them thinking you might have this wild expectation by order of magnitude much larger than what you're actually thinking. So, Basil taught us the importance of having an asking price.
That's just one example of a practical piece of advice we were looking for. There were lots of practical issues that came up, and having Basil to brainstorm with was great.

Selling our company was a fascinating experience, and way more complicated than I had imagined. Especially since it was complicated by the fact that I was living aboard my yacht in the Caribbean, with often minimal internet and phone connections, throughout the final few months. And by the fact that I had a very short deadline for completion before I set off to sail across the Atlantic for a month.
There were, inevitably, times when the negotiations got pretty tense. For example, when the buyer wanted to introduce a very unusual clause in the reps and warranties. As a result there were at least two occasions during which the deal was 'off'.
Yet throughout the whole process Basil kept things moving and maintained a very positive and reassuring attitude. He was on the ball, available at all sorts of odd times and days, and fully involved with the process at all times – i.e. not distracted by other commitments, though I am sure he managed to juggle those somehow! A typical phone conversation with him would go something like:
Basil: "The buyer won't move on X, so the deal is off at the moment. But don't worry, all is going very smoothly. Me: "The deal is off, but that is 'going smoothly'" Basil: "Yes, don't worry about it, we'll work it out".
And he did. And, in the end, the sale went through, very smoothly, within our very accelerated time scale.
Next time I do an exit, Basil will definitely be the man.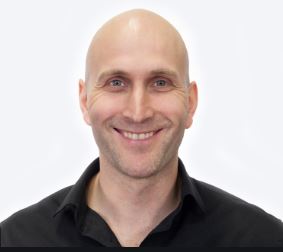 I was fortunate to have the chance to work with Basil over a three month period culminating in the successful acquisition of my company by a large US-based company. Although many portions of the deal had been put in place prior to our engagement, there were significant uncertainties remaining which could have easily derailed the deal.
During negotiations, Basil brought professionalism and hard-earned insight to the table, undoubtedly furthering our credibility with the eventual acquirers. This was particularly relevant considering my company had been incorporated for less than a year prior to acquisition. Basil's noteworthy background became invaluable in understanding the next steps in the negotiating process and predicting the strategies being used by the purchaser.
I can conclusively say that Basil's contribution increased our ability to complete the transaction. His relentless push towards focusing on the important issues while avoiding distraction caused by minutia allowed the deal to close in record time with minimal glitches. I am grateful for Basil's contribution during the acquisition process and look forward to working with him in the future.

Leading the Internet Marketing Center was an extraordinary challenge…a maturing market, a confusing and convoluted brand and a very difficult economy. Getting IMC to an exit was even more difficult.
Basil proved to be an invaluable and frank sounding board. Not only did you he coach and guide me through some very tough decisions, he had new and creative thoughts on how to get us to the exit we were pursuing.
There are very few people who can help a CEO during this process and truly understand the challenge. An exit is often a time that the CEO can't turn to his or her key lieutenants, board or shareholders for counsel as they are all expecting the CEO to lead and take care of their best interests. It was extremely helpful to share thoughts and ideas with Basil during this process.
The most important value Basil added was helping me drive an exit process and transaction that faced many complex hurdles. It seemed for every step forward, there was a step to the right or left, and Basil was always there to drive the momentum of the deal. There are so many reasons not to move forward in exit situations and having Basil there in a very tenacious way played a big role in making the deal happen.

Basil Peters never gives up.
Basil just completed the sale of one of our business units to a company in Silicon Valley. It looked like an easy sale at the beginning, but there were several unexpected challenges that threatened to kill the transaction along the way. Basil's brilliant strategies and negotiating skills managed to break through each obstacle.
I believe that any other M&A advisor would have given up and moved onto more lucrative opportunities. In fact with out Basil's perseverance I might have given up myself. Basil stuck with it until the buyer was happy and we had the money in the bank.
The addition of David Raffa and Basil Peters to our Board was a crucial step in our development. The relationship between the Board and management was highly productive with David and Basil working close with us on strategic issues while allowing us to focus on operations.
David and Basil brought considerable experience and insight into strategic matters and served important roles as mentors to our young management team.
During the sale of the company, they built a funnel of potential acquirers and verified the legitimacy of every potential acquirer before involving management in the sale process.
This allowed us to be a part of the sale process while leaving us the time necessary to continue to grow revenues and EBITDA.
David and Basil delivered an outstanding result for the shareholders of Parasun and we are thrilled to have had them involved.

Parasun Technologies – Barry Carlson
When the shareholders made the decision to prepare Parasun for sale, we met with Basil and agreed that he would invest in the company, assume the role of Chairman, and with David Raffa, undertake to make a transaction happen.
For almost 3 years, Basil managed the Board processes to position the company for sale, and worked with the management team to develop a viable strategic plan and implement it in detail. He drove the Board and management politely but relentlessly to maximize the value and attractiveness of the company.
I suppose that the sale might have happened without him, but not as soon as it did and certainly not at the valuation the shareholders realized. The shareholders, and remarkably the management team as well, were delighted with the outcome.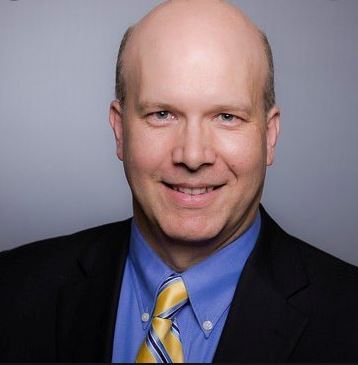 Basil has shown himself to be an incredible matchmaker and judge of what makes a good acquisition.
Within less than a week of discussing with him the concept of selling our business, he had found a potential buyer. More importantly, he found a buyer that was a great cultural fit for the company and for senior management.
He then worked tirelessly to ensure that the entire process went smoothly for both parties, brokering discussions, suggesting solutions to impasses, and generally supporting the process.
Having been through the merger/acquisition process three times before, this was the most painless. That ease of transition can be predominately attributed to Basil's ability to find and judge a good match and support it to the end.

PCS Wireless – Ralph Scobie
Now that the sale has completed and I'm back from holidays, I wanted to write to thank you again for your outstanding and unique contribution to PCS Wireless. I came to you in early 1997 asking you to develop an entirely new business strategy for our company and to help with some acquisitions, or possibly, a sale.
Your strategy of repositioning the company as a player in the broadband market was perfectly timed and brilliant. I clearly recall your assurances and conviction that this area would be white hot in a year or so. It happened just as you predicted. I remain extremely impressed and thankful for your vision and acumen in completing this terrific acquisition.
Your introduction and strong recommendation to Unique Systems as a potential strategic investment or acquisition repositioned PCS to where it had a significant opportunity for growth over the near and long terms.
Your strategy worked so well that the companies merged and on the back of the Broadband Network sale, our stock went up over 400%. Needless to say, my major shareholders and I are eternally grateful.
When we started to work together, someone asked me whether I thought the deal you struck with PCS was expensive. I said that it wasn't if you delivered. You delivered more than I hoped and today it looks like an incredible bargain even at twice the price.
Working with you in 1997 was both fun and lucrative for me. I hope we can find an opportunity to work together in the future.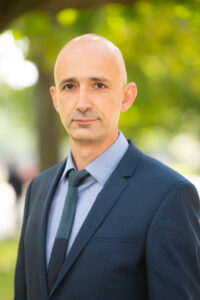 Hardenite – Alexander Lurye
I recently attended a lecture in a Creative Destruction Lab course where Strategic Exits Partners presented some very convincing evidence that pure virtual startups not only get to an exit faster, they improve the founder's financial return.
While developing Trivium Solutions in 2008, we built multiple R&D teams throughout eastern Europe. At the time, remote work was obviously far from being mainstream and many managers were very hesitant. Not surprising, as the concept was quite new to me as well. While it clearly requires a different managerial approach compared to the "bricks and mortar" model, the advantages of a pure virtual company mentioned in the lecture are even more apparent today. An enlightening, well-supported perspective. And definitely food for thought.
Alexander Lurye, CTO and Co-Founder, Hardenite